Clubs & Societies @ ATC
ATC Business Club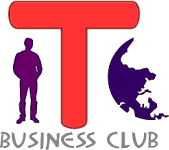 DESIGNATION:
ATC Business Club – Our main objective is to encourage students to indulge themselves, in transforming business theories into business projects. We are set to create an entrepreneurial society at ATC by promoting out- of- classroom activities; as a forefront in developing business talents. Here at ATC, we have both the perfect ambience and the right people to cultivate innovative and exciting projects, self development camps and conferences, business related workshops and forums to give our students the best ever experience. Our vision is to bring together students of all majors and backgrounds so they can expand their education outside the classroom into business world.
GENERAL & SPECIFIC ACTIVITIES:
Our students were practically coached to hands on operation and management of real businesses. In the recent years, we have held activities such as baking and selling cup- cakes; selling roses and hampers for valentines and etc to expose them to the reality of an entrepreneur. Periodically, we have organized self development and business skills workshops, career awareness seminars, sponsored guest speakers, organized field trips such as company tours and conferences, and have provided numerous networking events for students to make contacts with those in the professional world to instill entrepreneur qualities and keep them inspired.
MEMBERS OF THE ATC BUSINESS CLUBS:
The membership of business club is open to students of all majors and backgrounds in ATC. We have approximately reached 70 members up to date.
LECTURER – AVDISOR:
Ms.Punithavalli Kathirvello / Ms.Azlina bt Jaafar
Christian Fellowship
"I believe in Christianity as I believe that the sun has risen: not only
because I see it, but because by it I see everything else" – C. S. Lewis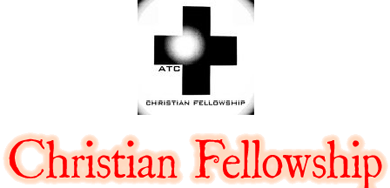 Designation: ATC Christian Fellowship
The primary goal is to provide an arena of fellowship among Christians. The objective of having a CF in ATC is for Christians to come together to meet once a week to share their common interests. CF welcomes non-Christians with open arms. It is a place where members come to worship the Lord, study the Bible, share about anything and pray for each other. Some students are not able to attend church, CF can supplement however not as a substitute.
Teacher Advisors:
Ms. Loon Jia Yin (KL) / Mr. Mark Tan (Penang)
General and Specific Activities
KL
Penang
General
Specific Activities:
General
Specific Activities:
1) Community service
2) Service to the college
3) Weekly meeting on Fridays
1) Christmas Care Campaign
2) Feeding the homeless
3) Excursions
4) Participation to some activities organize by the FES (Fellowship of Evangelical Students)
1) Community service
2) Service to the college
3) Weekly meeting on Fridays
1) Gotong-royong in ATC
2) Christmas party
3) Excursion to Penang Heritage Sites
Members of ATC CF:
KL
Penang
1. Benjamin Low
2. Belle Tan
3. Jonathan Foong
4. Jeremy Ong
5. James Chee
6. Kevin Toh
7. Louis Tey
8. Lim Shan Shan
9. King
10. Priscilla
11. Samantha Lee
12. Johnson Khoo
13. Daniel Too
14. Teresa
15. Melody
16. Albert Loi
17. Joshua Wu
18. Wong Shi En
19. Chan Edwin Tomas Junior
20. Abbegail Florendia
21. Phoon Mei Ee
22. Hannah Lydia
1. Amy Cheah
2. David John Au
3. Loo Wei Wei
4. Moses Mathew
5. Keng Ben Shen
6. Jane Lee
7. Chang Wei Sheng
8. Joshua Lee
9. Sherri Toh
10. Christopher Soe
11. Wong Hao
12. Michael Zoe
13. Rebecca Tan
14. Yap Yee Von
15. Loo Jen Leen
16. Tan David
17. Pristeen Sonia Abraham
Rotaract Club
Rotaract Club
Introduction
Rotaract is an international youth movement for young adults aged 18 to 30. This non-political and secular organisation operates under the umbrella of Rotary International. It provides an opportunity to young adults to enhance their knowledge and skills that will assist them in personal development, address the physical and social needs of their communities and promote better relations between all people worldwide through a framework of friendship and service.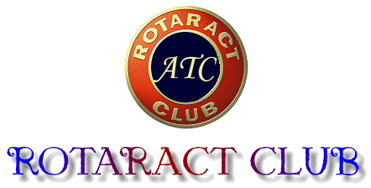 The Rotaract Club of Advance Tertiary College was chartered on 20 October 2007 by the Rotary Club of Ampang.
Advance Tertiary College (ATC)'s own chapter of Rotaract Club was formed through the initiatives of several likeminded students in the college who are committed to serving the community and also developing themselves professionally, while expanding their network of friends. The club received its charter on 20th October 2007 from the Rotary International Headquarters in Evanston, Illinois and is sponsored by the Rotary Club of Ampang.
Teacher Advisors:
Mr Saravanan P Rajendren/Mr Daniel Gan
List of Executed Activities for the Rotary Year 2011/2012
| Event | Service Avenue |
| --- | --- |
| Board of Directors Training Session | – |
| Port Dickson 2D1N Fellowship Trip | Club Service |
| Dose Of Hope Project | International Service |
| Membership Recruitment Drive | – |
| 4th Installation Charity Night | – |
| Sign For Your Life 2.0 | Professional Development |
| Dance For Polio Project | Community Service |
Sikh Society
Sikh Society
A progressive religion well ahead of its time when it was founded over 500 years ago, the Sikh religion today has a following of over 20 million people worldwide and is ranked as the worlds 5th largest religion. Sikhism preaches a message of devotion and remembrance of God at all times, truthful living, equality of mankind and denounces superstitions and blind rituals. Sikhism is open to all through the teachings of its 10 Gurus enshrined in the Sikh Holy Book and Living Guru, Sri Guru Granth Sahib.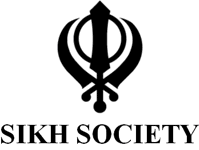 The Sikh Society of ATC
ATC's Sikh Society has been around for a good number of years. The club aims to foster better understanding of the Sikh religion among ATC's diverse student population by organizing various events that showcase the Sikh religion and at the same time, attempts to give as much spiritual guidance as possible to the current Sikh student community. The club also showcases the various facets of Punjabi culture and how closely intertwined it is with the Sikh religion. The club also hopes to create in the long run, staunch Sikhs who in the spirit of 1Malaysia, will together with the community at large create a better future for our country.
We have had various office bearers from different intakes throughout the years. In fact our very own Ms Munita Kaur has held the president ship of this society.
Over the years, the Sikh Society has conducted activities such as Rehraas sessions (evening prayers), the Sikh Society Mingle with other religious programs at Gurdwaras, the Cultural Week, Vasakhi prayers and the Sales of Sweets. Some years back the Sikh Society of ATC had also arranged a religious talks in the college addressing various issues on the Sikh religion and the Sikh decorum.
The Sikh Society of ATC often invites other Sikh oriented groups such as the Sikh Naujawan Sabha Malaysia (SNSM) and the NIKETAN group at religious get togethers to give and insight on the Sikh way of life, Sikh Human Rights and other areas related to religious teachings, as well as many others. We have ongoing continuous support from these
groups and they help to organise and raise awareness about different projects and fundraising activities throughout the year.
In the future the Sikh Society of ATC is looking into broadening its scope of activities to include, inter college football tournaments. Fortnightly Sikh Society Mingles, the Bhangra night, trips to other Gurdwaras and the annual Sikh inter college Games which are proposed to be held during the semester break.
Recent Events held by the Sikh Society:
.Shukrana (Thanksgiving) prayers for students who passed their exams.
.Discovery Week Cultural Showcase (showcasing Punjabi food and culture)
Committee Members
President : Nishwant Kaur
Vice President : Sereneprit Kaur
Secretary : Theerathpal Kaur
Upcoming Events
Prayers for exams
Vesakhi (Sikh New Year) Cultural Showcase
Bhangra Night
Asian Law Student's Association
Asian Law Student's Association
Designation: ALSA ATC
ALSA (Asian Law Student's Association) is an association that unites law students of Asia via the creation of an awareness of justice and social responsibility. ALSA ATC seeks to enhance the quality of students and expand their horizons by encouraging them to become internationally-minded individuals equipped with highly prized legal skills. Join us to understand and appreciate
the diversity of ideals and perceptions concerning various legal problems faced by members of society through interactions
among fellow Asian law students.
Lecturer-Advisor: Ms. Michelle Chong
Co-Advisor: Mr. Lee Kong Han
General and Specific Activities
The following events saw the participation of ALSA ATC members:
ALSA Conference 2013 in Seoul, South Korea, as hosted by ALSA Korea.
-Academic theme: Human Rights on Criminals and Victims
Study trip to Singapore, as hosted by ALSA Singapore.
-Academic theme: Pro Bono
Annual ALSA Malaysia National Forum, as hosted by ALSA HELP University
-Academic theme: Rights in Crisis
2nd Introductory Session to the Legal Profession for Students, by the Kuala Lumpur Bar Council
Leadership Summit (also "ALSA Malaysia Governing Council Meeting Offline"), as hosted by ALSA University Kebangsaan Malaysia.
The invitation of well-renowned practicing lawyers to share their invaluable experiences with law students, as hosted by ALSA ATC.
Upcoming events:
Study trip to Singapore, as hosted by ALSA Singapore
-Academic theme: Intellectual Property Law
Study Trip to Brunei, as hosted by ALSA Brunei
-Academic theme: Women's Rights in Modern Societies
Study Trip to Taiwan, as hosted by ALSA Taiwan
-Academic Theme: Humanitarian Aid
Study Trip to Japan
-Academic Theme: The Future of International Law
Introduction Week and Elections
Installation
Charity: A visit to the Trinity Orphanage Home
Court Trip
Annual ALSA Essay Competition
ALSA ATC Committee Members
President:
Lau Jia Ning
Vice-President:
Teresa Lee
Secretary:
Lum Kah Ling
Vice-Secretaries:
Foo Shu Wei
Teoh Qiu Li
Yau Jie Luan
Treasurer:
Toh Wen Rhu
Vice-Treasurer:
Wong Hong Liang
Academic Officer:
Ong Hui Mei
PR Officers:
Chong Man Yee
Kevin Siaw Jing Tham
Khor Wei Wen
Rebecca Su Wei Ee
Vilasiny Gannasen
Wong Cheong Keng
STEP Officers:
Amanda Ooi Mei Jiun
Ashwinna Perkas
Ewen Khoo Teng Seang
Lee Chian Fuong
Person to Contact:
Ms. Michelle Chong
ATC Film Club
ATC Film Club
Designation: ATC Film Club
Nothing can be more uniting than unwinding to your favourite movie with people who share the same interest and intention. A fresh and rising club, The ATC Film Club has three main desires;
Socially, to bring people devoted to film together
Culturally, to expose members to unique and captivating films.
Educationally, to encourage open discussions on the quality of artistic productions as
well as to create new aesthetic sense among the students.
Teacher Advisor: Ms. Felicia Ann
General and Specific Activities
On a monthly –and sometimes weekly- basis, the ATC Film Club conducts screenings of vintage as well as modern film. Students will be exposed to the richness and variety of National as well as International Cinema. In the past, the club has organised several movie screening events that is followed by hearty as well as intense discussions on the structure, plot and content. Students are invited to share their viewpoints, expand their analytical skills and appreciate the diverse genres of film that exists. The club will also be organising several outdoor activities such as the "ATC Outdoor Movie Screening Experience". Trips to visit cinemas as well as participate in film festivals are also in the making
Members of the ATC Sports Club
As of this year, the club has 25 devoted members and is constantly growing as more and more students express their love for quality films!
Person to Contact:
Ms. Felicia Ann
President:
Vishal a/l Gopinathan
Vice President:
Tariq Imran Tofil bin Tuffile
Secretary:
Justin Bryann Jarret
Treasurer:
Cassandra Priyanka Pius
AJK:
Frederick Dylan Pereira
Janine Kimura
Harvinder Singh A/L Kulwant Singh
Class Reps :
Alevels : Baldeep Singh A/L Jaswant Singh
LLB Part one Reps : Koh Kelly
LLB inter Reps : Alex
ATC Music Club
Designation: Music Club of ATC
If you have a strong, unstoppable inclination towards music, then this club will feel like home. The Music Club of ATC aims to fuse students who not only have the ability to sing, play an instrument or dance but also those who are passionate about music. The club allows students to share their individual musical skills, develop their self-confidence through participation in institutional activities and competitions and to be able to perform well for college events. The club also aims to encourage the worthy use of leisure time by providing the opportunity for students to build up their musical skills and boost up the skills if those who are already into it.
Teacher Advisor
: Ms Loon Jia Yin / Ms. Felicia Ann
General and Specific Activities
The students gather every fortnight to perform, express their musical interest as well as support each other. Each gathering will be based on a particular theme –ie Cover Week, Karaoke Week, Famous Songs of the 80s and many more. The club's activities include entertaining the audience at school events and other functions. A performance was held recently to honour and appreciate teachers for Teachers' Day. The club believes that music adds essence to one's life and we are determined to spread love and happiness around through music.
Members of the Music Club of ATC
There are 40 members in the music club. Led by President Joshua Wu (A'Levels), Vice President Melody (A'Levels) and Student Reps Janine Kimura (LL.B) and Manpreet Sandhu (A'Levels), the club consists of members from the A'Levels and LL.B department.
Person to Contact:
Ms Loon Jia Yin
Ms. Felicia Ann
President:
Joshua Wu Kai Mung
A'level representative:
Manpreet Kaur
LLB representative:
Janine Kimura
Person to Contact:
Ms. Loon Jia Yin (KL)
Mr. Mark Tan (Penang)
President : Joonathan Foong
V/President : Abbegail Peter
Secretary & Treasurer : Albert Loi
A'level Rep : Jackson Phang
Year 1 Rep : Olivia Shield
Year 2 Rep : David Koh