A Marketing Diploma is crucial in building marketing skills for the business world. Students will be exposed to different marketing styles and will learn to lead in dynamic work teams during the duration of their studies here at ATC. They will be equipped with the understanding of the fundamentals of human capital and the ways in which organisations measure performance. They will also develop competence in negotiation & project marketing.
Main Area
Academic Pathway
Testimonials
Partners & Affiliates
Intake
Downloads
The School of Business & Management at ATC provide students with a broad understanding of the various aspects of business. We focus on producing graduates with comprehensive knowledge of various fields of business such as Accounting, Finance, Economics, Marketing and Management so that they are sufficiently equipped to contribute to local and international organisations. We also intergrate ethics and good governance to instil a sense of social responsibility and ethical behaviour in our students.
The programme focuses on the development of knowledge and skills in the key business areas and allows students access to industry placement or internships.
Entry Requirements
3 credits in SPM (including a pass in BM)
Foundation in Business or equivalent (exemption available)
Course Duration
Special Features
Exemption up to 2 semesters for foundation in Certificate in Business Studies.
International standard of grading and assessmen.
Structure – course work and exams.
Industry-driven syllabus.
Approved by MQA.
PTPTN loan available
Subjects
Introduction to Business
Business Communication
English
Microeconomics
Macroeconomics
Business Maths
Information Systems Management
Business Law
Business Statistics
Principles of Marketing
E-Commerce
Introduction to Finance
Organisational Behaviour
Human Resource Management
Operation Management
Principles of Management
Introduction to Accounting
English 2
Business Research Methods
International Business
Entrepreneurship and Projects
Business and Societies
International Marketing
Consumer Behavior
Service Marketing
Marketing Management
ATC has provided me with a solid foundation for business by offering a range of modules that meet the current market demand. I have gained confidence in public speaking because of the vast exposure in classroom presentation.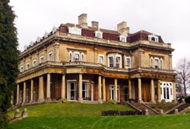 Oxford Brookes University, UK
Oxford Brookes is located in the heart of rural England and home to 150,000 people. It is the UK's leading modern university from 2001 to 2008 (The Sunday Times). It has the highest scores for teaching quality. They also have a network of 17,000 alumni around the world.
ATC's School of Business & Management has forged an articulation into their Honours degree in Business and Business & Marketing Management.
Oxford Brookes University, UK
The London School of Economics and Political Science (LSE) is one of the foremost social science universities in the world.
It is a specialist university with an international intake and a global reach. Its research and teaching spans the full breadth of the social sciences, from economics, politics and law to sociology, anthropology, accounting and finance and, as the 2008 Research Assessment Exercise found, it has the highest percentage of world-leading research of any university in the UK
Students who wish to pursue their studies in London with LSE, can do so by completing the Certificate in Business Studies at ATC Business School.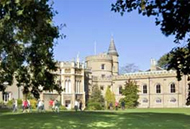 St Mary's University College, UK
The St Mary's University College School of Management and Social Sciences aims to provide a high quality vocationally-centred education through its undergraduate and professional programmes and is a member of the Association of Business Schools.
The School is also focused on addressing the local, regional and international development needs of business with the Centre for Workplace Learning, facilitating knowledge exchange between the School and the wider business community.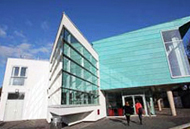 University Of The West Of England Bristol Frenchay Campus, UK
The University of the West of England in Bristol, United Kingdom is marking its longstanding partnership with Universities and Colleges in South East (SE) Asia with a tour of Malaysia and Vietnam, ATC being one of them.
KL Campus – Intake day: 28th August 2017