Main Area
Subjects
Intake
Key Dates
Partners & Affiliates
Downloads
Study locally to attain a coveted University of London (UOL) award, with academic direction from the London School of Economics and Political Science (LSE). The BSc Business and Management degree from UOL is one of the most prestigious Business Degrees available in the world. The University of London International Programmes was established in 1858 making UOL the world's oldest provider of degrees by distance and flexible learning. As one of its 18 Colleges, the London School of Economics and Political Science (LSE), founded in 1895, has developed a global reputation as one of the world's preeminent institutions for the study of social science. Past students and teachers at LSE include 16 Nobel Prize winners in economics, literature and peace, 35 past or present heads of state, and around 60 current members of the UK Houses of Parliament.
Entry Requirements
2 STPM passes at Grade A/B/C or equivalent
Pass in Foundation / Matriculation level fully accredited by MQA with a minimum CGPA of 2.0.
Pass Unified Examination Certificate (UEC) with 5Bs inclusive of English and Mathematics
A MQF level 4 Diploma with a minimum CGPA 2.00
A MQF level 6 or recognized Bachelors Degree.
Certificate in Business Studies from ATC
Course Duration
Examination
Examinations are conducted worldwide by the University of London in the months of May and June. Students are required to pass all subjects in order to go onto the next level of study. The examinations, conducted by the Malaysian Examination Board, require students to pre-register by January of each year.
Teaching-Learning Methodologies
ATC uses a combination of traditional and contemporary teaching-learning strategies so that the ATC student has exposure to lectures, tutorials and even online learning opportunities. One of the primary features of the ATC learning environment is the use of the "SASSY" Programme. This "Student Assistance Support System" provides students the option of having one-on-one tutorial sessions with tutors of their choice in order to clarify the finer points of a specific topic.
Awarding Body
University of London
Academic Direction
Academic direction by London School of Economics and Political Science (LSE)
Award Title
Bachelor of Science Honours Degree (BSc)
Special Features
Subject exemption for Diploma in Management and Diploma in Marketing from ATC.
International standard of grading and assessment
Industry-driven syllabus.
Approved by MQA.
PTPTN loan available
Year 1
Introduction to economics
Mathematics 1 (half course) and
Statistics 1 (half course)
Business and management in a global context
Year 2
Elements Of Social And Applied Psychology
Human resource management
Year 3
Organisation theory: an interdisciplinary approach
The Law of Business Organizations
KL Campus – Intake day: 4th June 2018
| | |
| --- | --- |
| Key dates | |
| Application deadline | 1 October in the year before you intend to sit your exams |
| Registration deadline | 30 November |
| Start studying | Study materials are usually available from mid-August |
| Examinations take place | May/June |
UNIVERSITY OF LONDON
The University of London is unlike many other universities. It consists of 18 independent member institutions with outstanding global reputations and several prestigious central academic bodies and activities. The Member Institutions are considered universities in their own right; they set their own entrance criteria for their courses and they offer their own services to students. ATC's Certificate in Business Studies is accepted by UOL for their BSc degrees in Economics, Management, Finance and Social Sciences.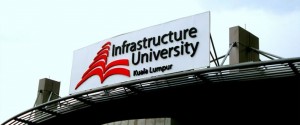 INFRASTRUCTURE UNIVERSITY OF KUALA LUMPUR
IUKL being the foremost infrastructure university in Malaysia, which emphasizes the integration of both hard and soft aspects of infrastructure, aspire to produce technopreneurs and skilled manpower with outstanding communication, technological and managerial skills. The strength of Infrastructure University Kuala Lumpur today stems from its rich history. For more than 15 years, IUKL has been providing quality education and excellent professional services in various fields of infrastructure.
YORK ST JOHN UNIVERSITY
York St John is the oldest higher education institution in York and has been at the forefront of Teaching and Education for over 175 years. York St John University offers you the opportunity to study for a high quality degree in the heart of the beautiful city of York. We offer our students and staff personal opportunities to learn and grow – both academically and individually – and this is facilitated by the high levels of student-staff interaction within our community. We pride ourselves in identifying and developing potential in all our students and staff. Upon completion of ATC's Diploma in Management or Diploma in Marketing, students can opt to continue their Degree program at York St John University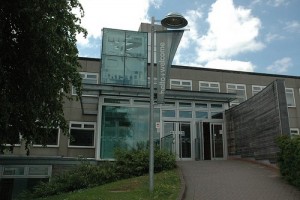 UNIVERSITY OF THE WEST OF ENGLAND BRISTOL FRENCHAY CAMPUS, UK
At UWE Bristol, we use our experience to provide high quality teaching and research with real world impact to shape higher education and research policy for the benefit of our students and business and civic partners. We innovate together, learn from each other and support every member to transform lives and deliver growth. The University of the West of England in Bristol, United Kingdom is marking its longstanding partnership with Universities and Colleges in South East (SE) Asia with a tour of Malaysia and Vietnam, ATC being one of them. Upon completion of ATC's Diploma in Management or Diploma in Marketing, students can opt to continue their Degree program at UWE.