Main Area
Subjects
Intake
Partners & Affiliates
Downloads
This programme is conducted in a collaboration with Infrastructure University Kuala Lumpur (IUKL). The Business Administration programme at IUKL is unique in its approach to management, leadership, and entrepreneurship in the business profession. This programme prepares students for management positions or professional careers in fields such as marketing, finance, entrepreneurship, management, or human resource management.
Entry Requirements
2 STPM passes with minimum PNGK of 2.00 or Gred C in two subjects
2 passes in A-Levels
Pass Unified Examination Certificate (UEC) with 5Bs
Pass Diploma
Any other equivalent qualifications
Course Duration
Special Feature
Three specialization: Management, Marketing and Human Resource Management
Structure: Coursework and Examinations
Approved by MQA
Industry driven syllabus
PTPTN loan available
Subjects exemptions for Diploma students
Career opportunities: Sales and Marketing, Human Resources, Banking and Finance, Corporate Administration, Entrepreneur, Business Development, Research and Development, Corporate Strategies
Year 1
Mata Pelajaran Umum (General Subject), Microeconomics, Macroeconomics, Business Mathematics, Introduction to E-Commerce, Introduction to Financial Accounting, Introduction to Statistics, Office Application Technology, Organizational Management, Report Writing, Interactive Skills
Year 2
Basic Entrepreneurship, Business Ethics, Business Law, Financial Management, Cost Accounting, Research Methods, Marketing Management, Operations Management, Organizational Behavior, Professional Communication, Major Electives I & II
Year 3
Strategic Management, Knowledge Management, International Business, Major Electives III & IV, Free Electives, Industrial Training/Project Paper I & II
KL Campus – Intake day: 4th June 2018
UNIVERSITY OF LONDON
The University of London is unlike many other universities. It consists of 18 independent member institutions with outstanding global reputations and several prestigious central academic bodies and activities. The Member Institutions are considered universities in their own right; they set their own entrance criteria for their courses and they offer their own services to students. ATC's Certificate in Business Studies is accepted by UOL for their BSc degrees in Economics, Management, Finance and Social Sciences.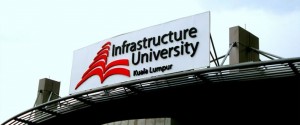 INFRASTRUCTURE UNIVERSITY OF KUALA LUMPUR
IUKL being the foremost infrastructure university in Malaysia, which emphasizes the integration of both hard and soft aspects of infrastructure, aspire to produce technopreneurs and skilled manpower with outstanding communication, technological and managerial skills. The strength of Infrastructure University Kuala Lumpur today stems from its rich history. For more than 15 years, IUKL has been providing quality education and excellent professional services in various fields of infrastructure.
YORK ST JOHN UNIVERSITY
York St John is the oldest higher education institution in York and has been at the forefront of Teaching and Education for over 175 years. York St John University offers you the opportunity to study for a high quality degree in the heart of the beautiful city of York. We offer our students and staff personal opportunities to learn and grow – both academically and individually – and this is facilitated by the high levels of student-staff interaction within our community. We pride ourselves in identifying and developing potential in all our students and staff. Upon completion of ATC's Diploma in Management or Diploma in Marketing, students can opt to continue their Degree program at York St John University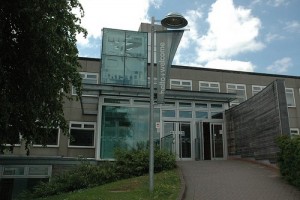 UNIVERSITY OF THE WEST OF ENGLAND BRISTOL FRENCHAY CAMPUS, UK
At UWE Bristol, we use our experience to provide high quality teaching and research with real world impact to shape higher education and research policy for the benefit of our students and business and civic partners. We innovate together, learn from each other and support every member to transform lives and deliver growth. The University of the West of England in Bristol, United Kingdom is marking its longstanding partnership with Universities and Colleges in South East (SE) Asia with a tour of Malaysia and Vietnam, ATC being one of them. Upon completion of ATC's Diploma in Management or Diploma in Marketing, students can opt to continue their Degree program at UWE.